ILIFE V8s: Smart 2-in-1 Planned Cleaning Robot Vacuum Global Launch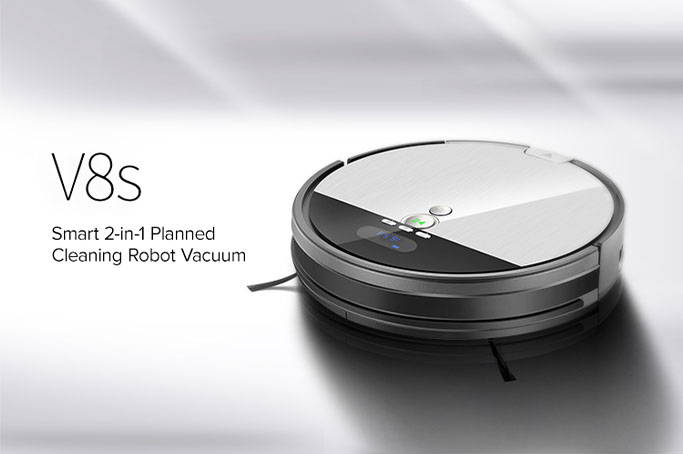 ILIFE announces the official launch of ILIFE V8s 2-in-1 robot vacuum, the latest addition to its V Series, in March, 2018. Introducing a brand new 2-in-1 robotic cleaning solution, ILIFE V8s offers improved cleaning effectiveness with a series of user-oriented designs. These features include an anti-tangle floating suction nozzle, i-Dropping water tank - winner of '2017 IFA Product Technical Innovation Awards', smart planned cleaning system and customized scheduling.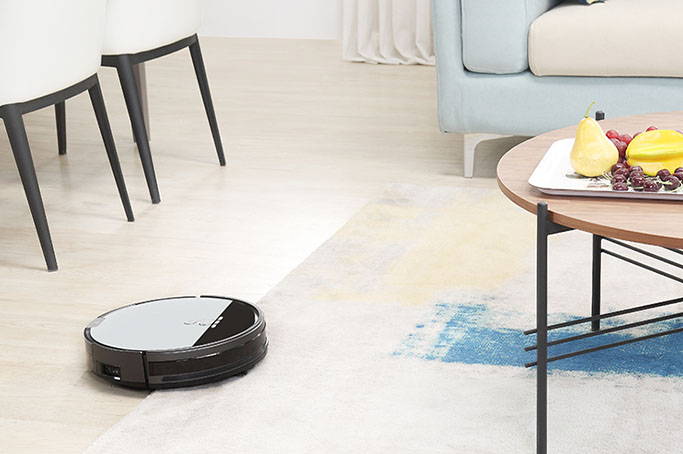 Core features

.2-in-1 cleaning: V8s performs dry sweeping/vacuuming and wet mopping with an anti-tangle floating suction nozzle and i-Dropping water tank. Smart planned cleaning system allows accurate zoning and route planning for improved cleaning effectiveness. 
· Extra-large dustbin: The 750ml dustbin enables V8s to clean more, including areas with concentrated dust and debris, without frequent emptying. 
 · Customized scheduling: A human-oriented design that allows cleaning preset for any time and any day. 
 Simplistic and elegant profile 
 Combining simplistic exterior design and practical functionalities, V8s enables quick operation and access to status information with a simple control panel containing mechanical keys and an LCD display. The streamlined profile allows V8s to freely pass through narrow gaps, so it won't miss hidden dust and debris under the sofas, coffee tables and beds. High coverage and cleaning effectiveness are also supported by the large 750mL dustbin which helps extend V8s's operating time. 
High-performance 2-in-1 cleaning system
 Serving two major cleaning functions, ILIFE V8s can easily switch between dry vacuuming and wet mopping. Smart planned cleaning system ensures these tasks are performed with systematic zoning, route planning and instant route adjustment. Cleaning performance is further improved by the floating suction nozzle, which maintains close contact with the floor while vacuuming to facilitate easy and tangle-free pet hair, dust and crumb pickups. 
 In wet mopping mode, ILIFE V8s cleans the floor in front of it along an M-shaped route. To prevent water damage, i-Dropping water tank, the winner of the '2017 IFA Product Technical Innovation Awards,' has precise control over the speed and amount of water released for mopping, ensuring that the floor is dry as soon as it is mopped. 
 Other human-oriented functionalities 
 To further enhance user experience, ILIFE V8s is equipped with a series of human-oriented functions: 
 · Customized scheduling: Preset or change cleaning schedules for any time of the day and any day of the week. 
 · Self-charging: When the battery is low, V8s automatically returns to its charging base for recharge.
 · Full set of sensors: 11 sets of obstacle-avoidance sensors and 3 sets of floor sensors help V8s to smoothly avoid and clean around obstacles. 
· RoadRover wheels: Large anti-skid wheels can manage obstacles and slopes with exceptional stability.A new mid-priced 2-in-1 robot vacuum, ILIFE V8s is available from today on Amazon and AliExpress, and at ILIFE's global sales networks. In the future, ILIFE will continue to offer technologically advanced robotic cleaning solutions and reliable services to the consumers.